Event box
How Hard Could It Be? Elisa Albert and Joshua Cohen
Online
[For ages 18+] How Hard Could It Be? A Literary Salon
Local author Elisa Albert chats with Joshua Cohen, author of the new novel, The Netanyahus
- - -
Joshua Cohen was born in 1980 in Atlantic City. His books include the novels Moving Kings, Book of Numbers, Witz, A Heaven of Others, and Cadenza for the Schneidermann Violin Concerto; the short-fiction collection Four New Messages, and the nonfiction collection Attention: Dispatches from a Land of Distraction. Cohen was awarded Israel's 2013 Matanel Prize for Jewish Writers, and in 2017 was named one of Granta's Best Young American Novelists. He lives in New York City.
Date:

Wednesday, September 29, 2021

Time:

12:00pm - 1:15pm

Time Zone:

Eastern Time - US & Canada (change)

Campus:

Washington Avenue

Audience:

Categories:

Online:

This is an online event. Event URL will be sent via registration email.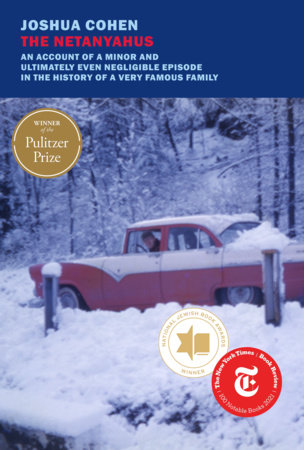 Corbin College, not quite upstate New York, winter 1959–1960: Ruben Blum, a Jewish historian—but not a historian of the Jews—is co-opted onto a hiring committee to review the application of an exiled Israeli scholar specializing in the Spanish Inquisition. When Benzion Netanyahu shows up for an interview, family unexpectedly in tow, Blum plays the reluctant host to guests who proceed to lay waste to his American complacencies.
The Netanyahus is a wildly inventive, genre-bending comedy of blending, identity, and politics that finds Joshua Cohen at the height of his powers.
Event Organizer
Friends and Foundation of Albany Public Library